Meet Rosie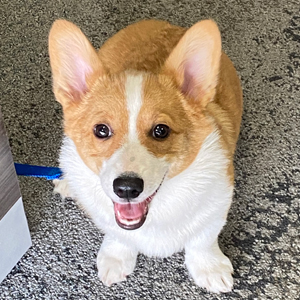 Office Mascot
Woof Woof!! My name is Rosie, the office mascot Corgi of Indiana Chiropractic Center.
While CorgDad is adjusting all of you, I'm offering up my skills as a lobby greeter. I might not be able to answer many questions about your care and chiropractic needs – but I can sit for treats, look out for leaves in the wind, and be the goodest of girls!
My hobbies include eating chew sticks, playing with squeaker toys, and receiving pets from any and all people. I'm looking forward to meeting you as my new friend!!
---
Rosie Office Mascot | (317) 598-5221