Meet Jill Canfield
Marketing Director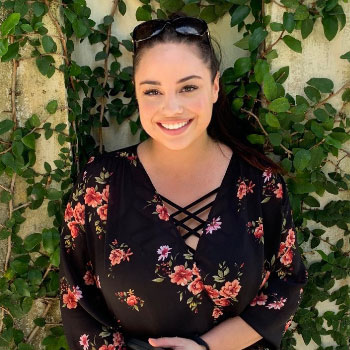 Hello, I'm Jill! I started working at Indiana Chiropractic Center in August 2020, and currently work as the marketing director! Beyond reaching out to the community and assisting with assessment appointments, Dr. Scott and I have also been dating since February 2019…so even though I might be a little biased when I say that he knows his craft, I am fully passionate about the unique experience that Indiana Chiropractic Center offers its patients!
I identify myself as an enthusiastic dog mom, wanderer, and food lover. 2x skydiver who's afraid of heights. I originally grew up in Michigan, but after moving down here when I was 14, Hoosier country stole my heart!
What I love most about working at Indiana Chiropractic Center is getting to know new people every day. One of my favorite things about this office is having the pleasure of watching people get relief from their pains, especially those that had nearly lost hope for a pain-free life.
My biggest desire is to help as many people reach their potential and goals as I can in my lifetime. Which led me to get my degree in Social Work. Working in both fields allows for a nice balance for me, especially since I've never seen anyone leave our office in a bad mood!
I've said it a million times and still fully believe it, Indiana Chiropractic Center has the BEST patients – I'm so grateful to get to know every single one!
---
Meet Marketing Director Jill Canfield | (317) 598-5221